Kallista Dance Academy - Monbulk Studio
Located at :
Click on map to see large version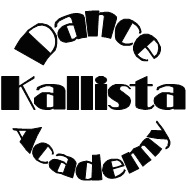 Our new Web Page is now up and running!
Please click Here to visit the page.
If the link is not working for you, copy and paste - www.kallistadance.com.au into your web browser.
Our aim at Kallista Dance Academy is not only to teach dance, but to create a friendly and positive environment which will enable an individuals co-ordination, confidence, self esteem and social skills to develop and grow.
At the Kallista Dance Academy we teach Tap, Jazz, Funk, Hip Hop, Ballet, Classical Ballet - R.A.D Royal Academy of Dance and VCE Dance. We are located in the Dandenong Ranges covering The Patch, Monbulk, Emerald, Seville and Kallista areas.
---